GrillSymbol Paella Frying Pan PRO-720
€169.00
22 in stock
Delivery


7-14 Days
Free shipping on orders €100 or more
A high-rimmed steel pan with very good cooking features, perfectly suitable for frying, preparing meat, fish, vegetables, and different rice dishes. The pan is also suitable for making tasty pancakes. Use your fantasy and cook a desired dish on the pan!
PRO-720 is a popular model among home users who entertain many guests and organize large grill parties. This model is also used by caterers.  High-rimmed thick-bottomed (4 mm) pan is a well functioning Item.
PRO-720 enables to prepare different dishes from raw and pre-cooked ingredients. The pan fits 20-30 portions depending on the dish cooked. Pan's flat bottom perfectly enables to keep the food warm. The pan has a 5 cm rim, which allows the food to be stewed and steamed (under the lid), which is a great advantage comparing to low-rimmed pan.
SKU:

FP-720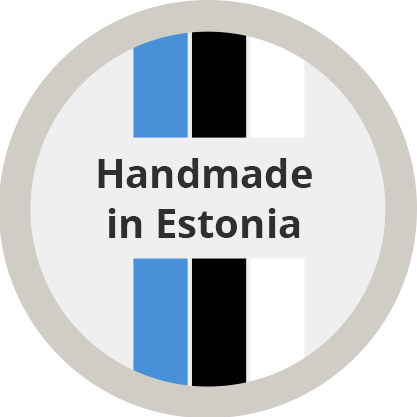 Category: PRO Frying Pans
Description
Specifications:
72 cm Pan Diameter
4 mm Pan Thickness
20-30 Portion Capacity
Pan Weight 14 kg
Related products
GrillSymbol Paella Frying Pan PRO-580 Basic

A high-rimmed steel pan with very good cooking features, perfectly suitable for frying, preparing meat, fish, vegetables, and different rice dishes. The pan is also suitable for making tasty pancakes. Use your fantasy and cook a desired dish on the pan!

PRO-580 is one of the most popular  among home users.  Light weight, and high-rimmed pan is a good combination. It enables to prepare different dishes from raw and pre-cooked ingredients. The pan fits 12-20 portions depending on the dish cooked. Pan's flat bottom perfectly enables to keep the food warm. The bottom of the pan becomes a little hollow when heating up. The pan has a 5 cm rim, which allows the food to be stewed and steamed (under the lid), which is a great advantage comparing to low-rimmed pan

€

89.00 Add to cart

GrillSymbol Paella Frying Pan PRO-960 light

A high-rimmed steel pan with very good cooking features, perfectly suitable for frying.

"Light" model is made of 3 mm steel, it is easy to transport and set up – with a one meter diameter it only weighs 19 kg! (light pan)

Our largest light pan with nearly a one-meter diameter is very popular among caterers. It enables to prepare hundreds of portions very quickly and cater large crowds. This model is used by hundreds of caterers in Finland, Scandinavia, England, and the Baltics.  High-rimmed thick-bottomed (3 mm) pan forms a well functioning item.

PRO-960 light enables to prepare different dishes from raw and pre-cooked ingredients. The pan fits 50-80 portions depending on the dish cooked. The pan has a 5 cm rim, which allows the food to be stewed and steamed (under the lid), which is a great advantage comparing to low-rimmed pan. Use your fantasy and cook a desired dish on the pan!

€

295.00 Add to cart

GrillSymbol Paella Frying Pan PRO-960 inox

A stainless steel high-rimmed pan that is great for stewing, cooking, frying, and steaming. Stainless steel enables to prepare the best stewed dishes, since steel pan can add color or flavor to the dish, when the seasoned layer becomes damaged. It is easy to clean and maintain. It heats up very quickly. And, equally important – a stainless steel pan always maintains its shiny appearance!

Our largest, with nearly a one-meter diameter stainless steel pan is developed for a customer who, in addition to an effective tool, also needs a nifty appearance. The pan enables to prepare hundreds of portions very quickly and cater large crowds. It is suitable for product presentation, but also for serving food in festive occasions, such as weddings and receptions. This model is used by caterers, restaurants, meat and sausage industries in Finland, Scandinavia, England, and the Baltics. High-rimmed thick-bottomed (5 mm) pan forms a well functioning item.

PRO-960 inox enables to prepare different dishes from raw and pre-cooked ingredients. The pan fits 50-80 portions depending on the dish cooked. The pan has a 5 cm rim, which allows the food to be stewed and steamed (under the lid), which is a great advantage comparing to low-rimmed pan.  Use your fantasy and cook a desired dish on the pan!

€

670.00 Add to cart